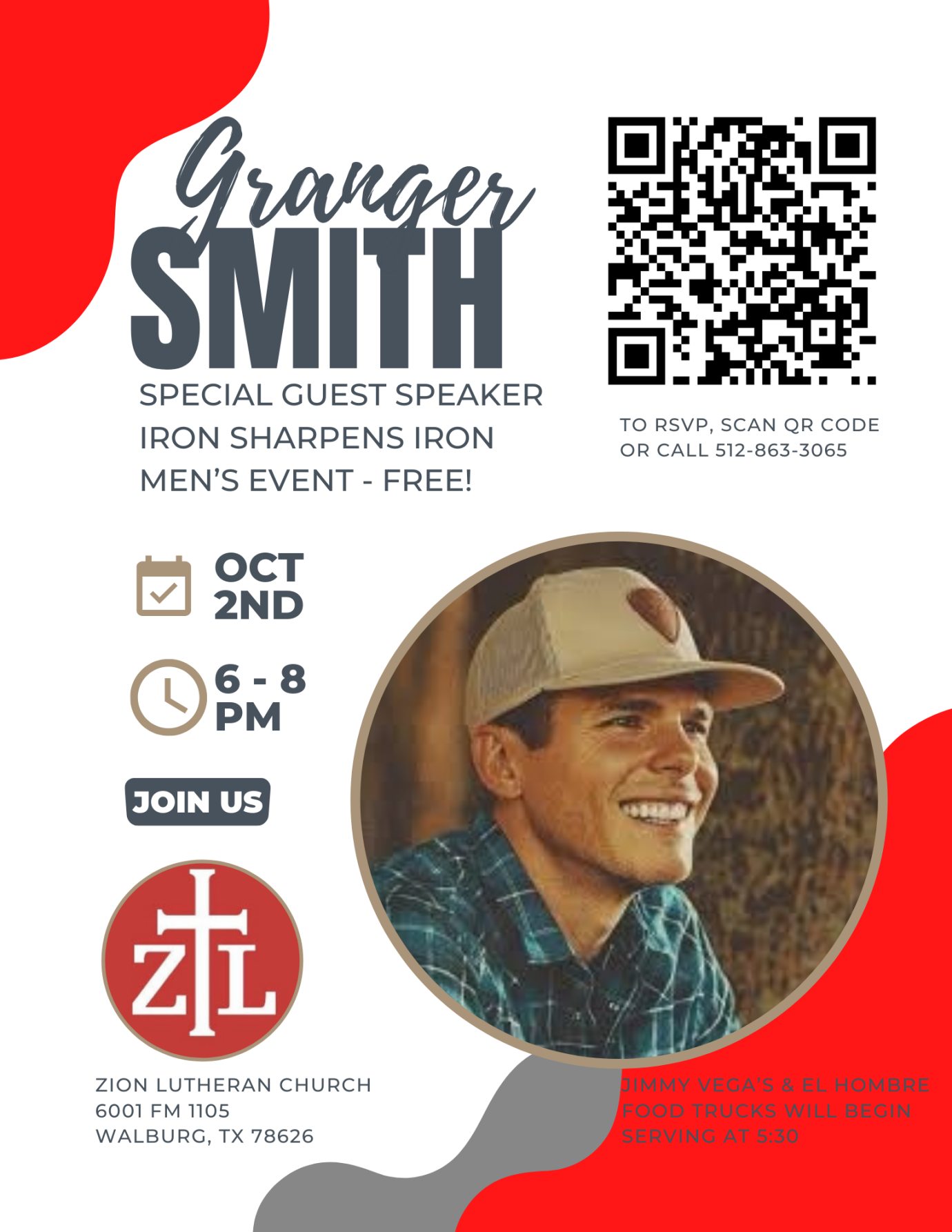 October 2, 2022 6:00pm
Address: Zion Lutheran Church and School, 6001 FM 1105, Georgetown, TX US 78626
IRON SHARPENS IRON Men's Ministry upcoming event on October 2, 2022 Sunday evening from 6pm-8pm.
All men are invited to our next IRON SHARPENS IRON event Sunday evening Oct 2, 2022 from 6-8pm in the Zion Worship Center. Singer, songwriter and speaker Granger Smith will be our guest speaker at this event! We look forward to seeing you for an evening of worship, meal (free), fellowship and hearing Granger Smith!
We are challenging you to invite men from your work, family, neighborhood, gym, etc. to join us!
The meal is free, however, in order to get a better handle on food for this larger event, we are requesting you to RSVP for yourself and anyone you are bringing. You can RSVP to the link below, via the QR Code attached, email at zionwalburg.isi@gmail.com or by calling the church office at 512-863-3065 and they will assist in the RSVP process for you and/or guests!